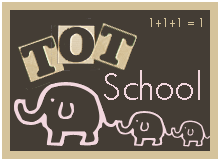 Over the last two months very little Tot School has been done around here. Some of it has been due to the holidays, but mostly it's because I have had horrible morning sickness and I just haven't had the energy to plan out the activities we normally do. However, I know how much M loves doing her trays and her craft projects and I am making an effort to get back to the planned weeks that she seems to really thrive on. So, this week our theme was hats & gloves - two things M really loves right now.
I am trying to add go-along books that fit our themes whenever I can. This week we read
Caps for Sale
by Esphyr Slobodkina;
The Mitten
by Jan Brett;
Blue Hat, Green Hat
by Sandra Boynton; and
The Three Little Kittens
by Paul Galdone.
We learned about the words
pairs
by talking about pairs of gloves and shoes, and then moving on to pairs of hands and feet. M loves this, and all week has been pointing out pairs anytime we see two of anything.
I gave M a letter M mitten worksheet from
Kidssoup
. She had to color in the mittens with an M, and leave the others blank. I don't normally do worksheets with M, but she loved this one. After I showed her how on the first two mittens, she finished it in just a few minutes on her own, and was so proud of her work. I may add an occasional worksheet in here or there for her from now on.
For math, I cut out 10 mittens from colored foam and wrote the numerals 1-10 on them. First we worked on patterning the mittens by color and ordering them by number. Then I gave M some jingle bells and we worked on putting the correct number of bells on each mitten. She loved this and kept asking to "do gloves" all week.
For art this week we made a hat collage using pictures cut from magazines and printed clip art.
We also made fuzzy mittens to go along with
our reading
of The Mitten.
We also did some free art by painting with forks, feathers and bath puffs. M loves painting, so I always try to work some in each week. (You can see she still insists on painting her face each time. This time she told me she had a "mustache.")
For dramatic play M dressed up in various hats and gloves all week. Her favorites are her opera gloves in pink and purple.
We also played a hat bean bag toss game, which I didn't get a picture of since I was busy supervising. We laid the hats across a straight board between two chairs, and M tossed bean bags at them and tried to knock them off. This was a fun, if loud, game!
That was our hats and gloves week in Tot School. Next week we are working on penguins, polar bears and igloos. To see what others have done in Tot School this week, be sure to check out Carisa's blog at
1+1+1=1
.